View from abroad: London, Silicon Valley share diversity challenges
Original article published in the Silicon Valley Business Journal on 3rd November 2017.
Over the last year I have led a series of trade missions with some of London's best female-led tech start-ups to Silicon Valley.
We were there to explore the opportunities for growth and expansion in the world's leading tech hub and to learn from some of the most iconic women in technology, who have already pushed through the glass ceiling, including the inspirational Sheryl Sandberg.
The visits had a positive impact on all of the women involved and many have since secured deals and investment. Most importantly, they left with a new sense of optimism that there are opportunities for female tech founders in both the Bay Area and London.
London and Silicon Valley are two of the world's leading tech hubs, attracting the very best talent, entrepreneurs and venture capital investment from all over the world.
Brexit has undoubtedly created some uncertainty for the UK's tech sector, but London and Silicon Valley continue to share strong trade and investment links. In fact, according to new data released today by London & Partners, London is the leading European destination for Silicon Valley investors, with London attracting more VC money since Brexit than any other time period.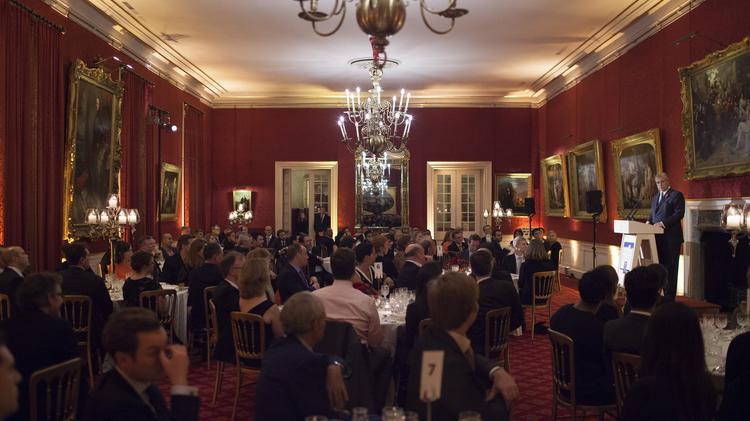 Prince Andrew, HRH Duke of York, speaks to Silicon Valley Comes to the UK participants in 2016 at St James's Palace. Photo: London & Partners.
But while London remains Europe's largest tech hub and Silicon Valley continues to produce global tech giants, both places face real and immediate challenges — such as pressures on infrastructure and issues around diversity.
This week, Silicon Valley Comes to the UK (SVC2UK), which is now in its 11th year, will bring together leading figures from both sides of the pond. I see a great opportunity for us to share ideas and support each other in solving some of the tech industry's issues.
The reputation of some of Silicon Valley's tech giants has come under serious public scrutiny in recent months. A series of accusations of unfavourable treatment towards female staff has painted an ugly picture of a male dominated workplace culture in the West Coast tech scene.
However, a culture that disempowers and disenfranchises women is not unique to Silicon Valley or London. Indeed, it is not unique to the tech sector. It is an issue that permeates societies and businesses around the world. We cannot afford to ignore it any longer.
Venture capital firms in Silicon Valley have borne the brunt of much of the criticism around poor workplace culture. But there are people in the VC community that are doing good things, such as London-based entrepreneurs Debbie Woskow and Anna Jones, who co-founded AllBright, a network of investors that aims to solely support female-led start-ups and to encourage women to invest.
While it will be hard to change deep-rooted cultural values overnight, it is important that leading tech hubs such as London and Silicon Valley are at the forefront of championing greater inclusivity in the workplace.
Swiftly following the EU referendum vote, the mayor's office and some London businesses were quick to get behind the #LondonIsOpen initiative — a slogan designed to show the rest of the world that London remains a tolerant, outward looking city, open to talent, trade and investment.
It would be great to see an equally positive movement across both geographies that calls for greater diversity in the global tech community and this is something we will be discussing at the Good Growth Summit later this week.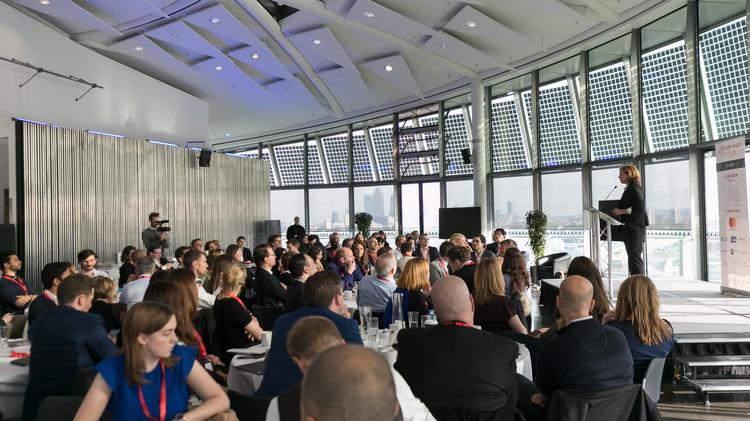 Megan Smith, former Chief Technology Officer for the U.S. Government under the Obama administration, speaks to Silicon Valley Comes to the UK participants in 2016. Photo: London & Partners.
In the last few years we have seen London announce itself on the global stage, taking the lead in the development cutting edge technologies such as big data, fintech and AI. But in other areas we are lagging behind – for example, driverless cars are already being tested on the streets of San Francisco. As London's tech sector continues to grow, we should look to replicate the conditions in Silicon Valley that have allowed innovation to thrive.
We can also learn from the Valley's unflappable entrepreneurial spirit that encourages founders to take risks and not worry about failure. London is home to more unicorns than any other European city but we still have a long way to go in terms of producing global tech giants on the same scale as Silicon Valley.
Over the course of this week, we are looking forward to welcoming tech leaders from the Valley to enjoy the very best of the UK's tech scene.
But more importantly, it is a chance for us to explore new ways to collaborate on solving global issues affecting the tech sector. Entrepreneurs have always looked for opportunity in the face of adversity and, if we work together, London and Silicon Valley will set a positive example for other tech hubs to follow.
Editor's note: Silicon Valley Comes to the UK (SVC2UK) is an annual summit hosted in London and Cambridge, featuring a week-long series of events that bring together leading entrepreneurs, policy makers and investors from Silicon Valley and UK tech ecosystems.
Among those from the Valley taking part this year are Ellen Levy, Managing Director of Silicon Valley Connect; Obi Felton, Google X; Rahul Vohra, serial entrepreneur; Jacqueline Fuller, Google.org; Andrew Whittaker, British Government Consul General to San Francisco; Matt Glickman, Stanford Graduate Board of Business; Karen Appleton Page, angel investor.